Plans for an Aldi grocery store have been approved for a future location off U.S. 41 in Estero, just north of the Walmart Supercenter at Estero Parkway.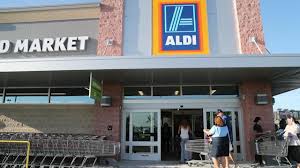 Plans submitted with the village of Estero show a 22,149-square-foot store on 3.75 acres at the U.S 41 site.
The company plans to lease the land, Aldi representatives said in earlier meetings about the project.
The Aldi approval comes after more than two years of public meetings and input on the project. The Estero Design Review Board first held a public meeting on the proposed Aldi store in October 2016.