Although the original Babcock Neighborhood School opened only a year ago, the eight-classroom school quickly reached capacity - on opening day - even before the first home was occupied in the community.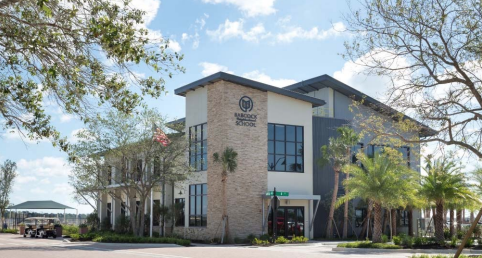 After only 7 months under construction, a new 43,000-square-foot, 25-classroom charter school has just been completed and class is already in session. The school has a capacity of 338 students, grades K-8.
The all solar-powered town of Babcock Ranch will eventually have 20,000 residences, plus golf courses, shopping centers, nature trails, parks and more.
Source: Business Observer