Longtime East Naples businessman Jim Henderson has built a steel solar powered home so he could offer it as a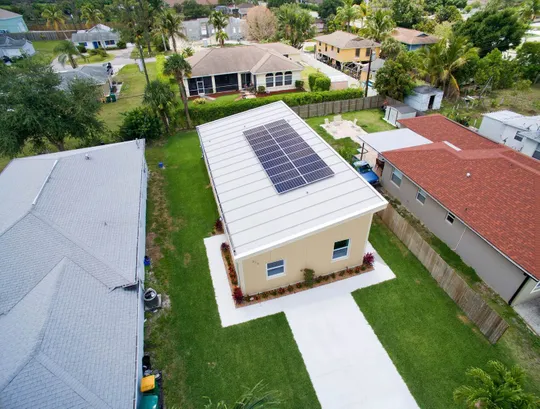 more affordable and environmentally friendly place to live in Collier County.
Henderson, owner of William C. Huff Cos., a moving and storage business for the well-to-do, plans to sell the house to one of his crew leaders for $300,000. He won't profit from the project, but the lessons learned are "worth a lot, way more than any profit could have been on it," he said.
He built the prototype single-family home — made out of metal — because he grew tired of seeing so many workers in town, including teachers, firefighters, nurses and other essential employees, struggling to find an obtainable place to live in the county.
The design for the innovative, solar-powered, three-bedroom, two-bathroom steel frame home with a roof and walls of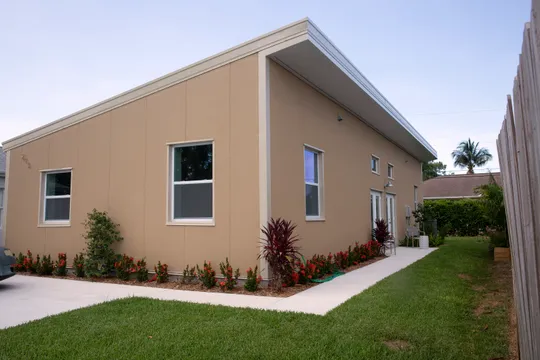 steel and storm resistant windows and doors, was built to withstand a Category 5 hurricane with 180 mph winds.
Twenty solar panels on the roof produce 6.4 kilowatts of power, which on average is expected to generate 24kwh per day. That's enough to cover power bills in the range of $100 to $130 per month.