NEW YORK – Feb. 15, 2019 – Some housing experts argue that the housing market isn't heading toward another bust – it's still feeling the impact of the last one.
Instead of an oversupply of homes, they stress that not enough homes are being built, and that's pushing prices up to levels that exclude many Americans from homeownership. "We are underhoused," says Zillow senior economist Aaron Terrazas.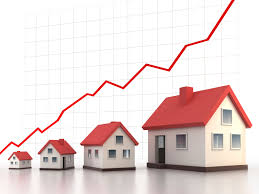 Among other things, the home shortage is aggravated by low unemployment, which is making it hard to hire construction workers, and certain zoning rules exacerbate the issue of an already small pool of construction-ready lots.
Tight supply and a subsequent boost in home prices have made homeownership out of reach in some cities, like Manhattan, where the median condo price has hit about $1 million. Even outside of the United States, there has not been much speculative building, says UBS Global Wealth Management's Jonathan Woloshin.
"Nobody asked the question back during the bubble, 'What would happen if prices went down?'" Woloshin says. "Better questions are being asked today."
Dangerous practices like no-documentation loans have been ended through tighter regulation, making it harder for people to buy houses. However, only 1 percent of lenders surveyed recently by Fannie Mae blamed tight standards for credit and underwriting for the weakness in sales – 48 percent cited "insufficient supply."
Source: Bloomberg BusinessWeek (02/11/19) Coy, Peter