Housing Permits on the Rise But Correction is at hand in SW Florida
Collier, Lee and Charlotte counties are on track to see a more than 23 percent increase in residential permits in 2018.
In 2017 there were 13,603 single-family and multifamily residential permits issued in the three counties. This year that number is projected to hit 16,500, said Randy Thibaut, president and CEO of Fort Myers-based Land Solutions Inc. The latest permit numbers include new apartments and assisted-living units.
Thibaut said it's likely there could be some corrections in the market leading up into 2019 and 2020. However, the next correction won't be anything like the last one in Southwest Florida, Thibaut said, because "We do not have an oversupply of housing existing, crazy speculative buying from buyers, or predatory lending going on, where people are getting loans they shouldn't be getting."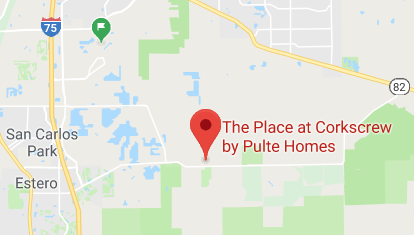 While a correction may be looming, Thibaut described the real estate business in the region as good and steady this year, with many new buyers coming into the markets, including millennials coming from all over the country to buy their first homes here.
This year the top-selling single-family community in the three-county market has been The Place at Corkscrew, with 217 units permitted from Oct. 1, 2017, to Sept. 30, 2018.
Other large land deals in Estero include WildBlue and CenterPlace. Plans for Wild Blue off Corkscrew Rod call for an amenity-rich luxury community with about 1,000 homes, hundreds of acres of lakes and more than 1,000 acres of nature preserves.
The developer of WildBlue is Lennar. Besides Lennar, the community's home builders include Pulte, Stock and WCI.
Taylor Morrison purchased a large chunk of land in CenterPlace, a mixed-used project that is going up on the last piece of developable land contiguous to Florida Gulf Coast University.