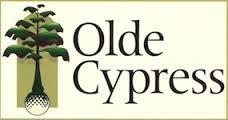 Lantana is the final neighborhood being developed at the country club golf community of Olde Cypress. The 122-home north Naples Lantana neighborhood consists of of single family three- and four-bedroom homes ranging in size from 1,809 to 3,158 square feet, with nine or 10, primarily one story, floor plans. At this time the community is mostly sold out.
The three series of homes will be similar to those offered in the Lakoya enclave at East Naples' Lely Resort, also developed by Stock. Contact me for information on Models and Floor Plans.
The Topaz homes will be 1,809 square feet to 2,406 square feet on 50-foot lots.
Onyx homes will be 2,273 square feet to 2,730 square feet, and
Sapphire models will be 2,876 square feet to 3,158 square feet. The Onyx and Sapphire homes will be on a mixture of 50-foot and 60-foot lots
Lantana will include at least three lakes, and most of the homes will have a lake or nature preserve in their backyards.
Lantana residents will be considered part of the Olde Cypress neighborhood and are required to be social members of the golf club. The Club at Olde Cypress features an award winning clubhouse, a P.B. Dye designed 18 hole golf course, fitness center, swimming pool and tennis courts. A community of single family homes, Olde Cypress is minutes from beautiful gulf coast beaches, shopping and dining.
The actual entrance to Lantana will be off Treeline Drive, which runs between the new homes and the 36,000-square-foot clubhouse and 18-hole golf course. The sole access to the new development will be through the main gate to Olde Cypress off Logan Boulevard.
Contact me for introductory pricing and an opportunity to choose some of the best lots in Lantana at Olde Cypress.