Future Lovers Key State Park visitors heading to the beach will have a modern education center to explore.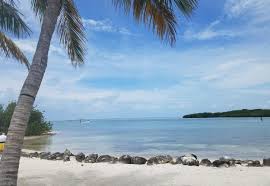 Construction of the Welcome and Discovery Center is expected to begin soon and be completed by January 2020. A groundbreaking ceremony took place on December 6 at the park.
The center will be an eye-catching landmark for people entering the 1,400-acre park in Lee County, said Rich Donnelly, president of Friends of Lovers Key. FOLKS has a mission of preserving and supporting the park, which is carried out through fundraising and community outreach.
Lovers Key State Park is the second-most visited park in Florida, even though it is relatively new. It first opened to the public in 1997.
The welcome center has been on Lovers Key's plans since 2004.