The Naples City Council has unanimously approved a proposal to redevelop the historic Naples Beach Hotel & Golf Club.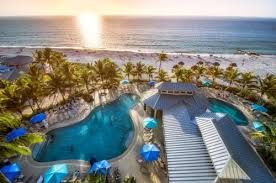 The Athens Group plans to tear down the beach hotel and build a smaller resort and add residential condos, but since the developer first announced its plans in November, the proposal has run into opposition over its height and proximity to the road and other buildings.
The vote came after an eight-hour hearing, and after months of back-and-forth between the developer and neighbors worried about the size of the project and whether the hotel's golf course would be preserved. Ultimately the majority of residents supported the project and The Athens Group.