Residents of Bonita Springs can expect a few new public service buildings to finish in the coming months, offering expanded services to the growing south Lee County city.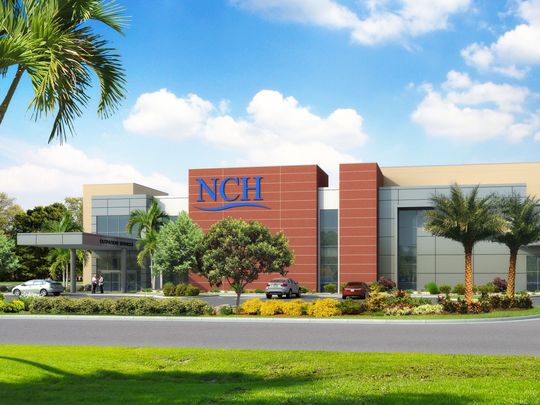 The Bonita Springs public library could be the first anchor for residents in the downtown area. The library is set to open next summer, Lee County spokesman Tim Engstrom stated via email. The $22 million, 31,000-square-foot public library site is just off Old 41 Road and covers a full block between Reynolds and Childers streets on Felts Avenue. Construction started in March, and the two-story building has grown quickly since.

Fire station under construction
The Bonita Springs Fire Control and Rescue District is working to finish its newest station by Thanksgiving. The old building was torn down, and the replacement station sits next to the Bonita Springs Chamber of Commerce near U.S. 41 and Old 41 Road. New equipment and engines will accompany the station — including a 20,000-gallon pumper and a brush fire truck. Up to four firefighters will staff the facility at all times.

NCH Healthcare System is bringing an emergency at the northern edge of the city along U.S. 41. The outpatient-only facility is two stories and 41,000 square feet. The building is modeled after a separate NCH facility at Collier Boulevard and Immokalee Road in North Naples. Partial completion in December will include the Emergency Room and the opening of a dozen emergency room beds.

Six physicians will share the second story along with a small surgery center and other specialty equipment. The second floor should open in February, as the emergency room takes priority.