Bonita Springs and Estero are seeing an active winter selling season overall, which correlates with the latest data provided by Realtor.com. The quality of life being the driving force behind the interest in our area, along with the state's tax advantages - we are seeing more businesses and families relocating here for full-time residency.
According to the Bonita Springs-Estero REALTORS® (BER) Media Committee, the residential real estate market in Bonita Springs and Estero generated 400+ price repositions in the month of December 2018, which is a substantial increase compared to the prior month.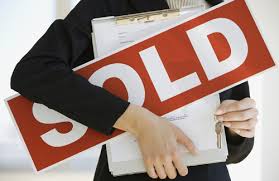 It appears sellers are seeing that priced-to-market homes are netting more offers and seeing fewer days on the market. Area brokers highly recommend that sellers adjust their price strategy now if they want to close during the current winter selling season.
The market is also currently seeing more financing. The height of season typically brings more appraisals, but this year we're seeing more purchases that are being financed, which requires an appraisal that supports the market value price. This especially is another critical reason to consider a price reposition.