A beachfront mansion in the Pelican Bay area of Naples sold in February for $14.9 million after being on the market for over a year.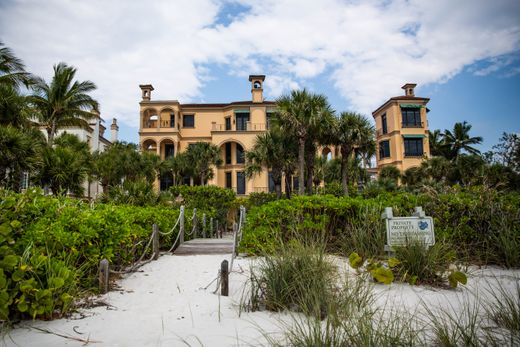 The four-story home, at 7607 Bay Colony Drive, fetched the third-highest price ever in the Pelican Bay area, and it was the highest-priced sale in The Strand — a private neighborhood in the Bay Colony community — in more than three years.
The two homes that hold the titles of most expensive and second most expensive sales in the secluded Bay Colony community previously sold for $24.5 million and $16.4 million.
The four-bedroom, five-bathroom beachfront mansion was originally listed for $19.75 million in November of 2017.