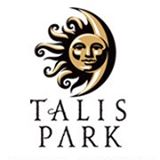 The Neighborhoods of Talis Park encourage walkability, bicycle use, golf cart use and leaving cars in the garage are encouraged.
Ranked by Golf Digest as one of Florida's top twenty courses, the Talis Park Golf Club – designed by Greg Norman and Pete Dye – is the crown jewel of the community.
The village center and core of the community is the new Vyne House with its Fiona's Market and will house the golf club a pool, spa, racquet club and Core fitness center.
Talis Park buyers may choose from the following home offerings, priced from $800,000 to over $3 Million:
Carrara At Talis Park: New Luxury mid-rise condominiums by WCI.
Il Corso – Watercourse At Talis Park: a neighborhood of 30 detached villas overlooking water. The Villas at Il Corso feature a Spanish influenced architecture and offer five 1 or 2-story floor plans. Prices start in the low $1Ms.
Toscana At Talis Park: Built by WCI in 2005-07. Multi-story attached Italian-style villas.
Pistoia At Talis Park: Small enclave of 18 luxury detached villas built in 2004-2007 by WCI but Divco Construction are completing construction of these condominium ownership villas.
Brightling At Talis Park: Custom single-family homes.
Fairgrove At Talis Park: Custom single-family homes.
Seneca At Talis Park: A new community of 43 custom single-family homes with water and golf course views. Home sites are in a park-like setting just a short distance from the Vyne House.
Prato At Talis Park: Grand estate homes.
Firenze At Talis Park: Unique gated enclave of 13 grand estate homesites.
Seagate Development Group LLC has purchased a 4.5-acre parcel at Kitson & Partners' Talis Park community and will create Isola Bella, an exclusive enclave of just 17 single-family waterfront home sites.
Resales are available of custom homes in Brightling, Fairgrove and Estate homes in Prato and the most exclusive gated enclave of Firenze.
Contact me for details, floor plans or to see homes for sale in Talis Park.