Foxboro Sports Tavern is expanding into Bonita Springs, replacing a former Buffalo Wild Wings near U.S. 41 and Bernwood Parkway.
The Bonita Springs tavern serve as the second location of the restaurant and bar, known in East Naples for its New England theme and sports fanbase.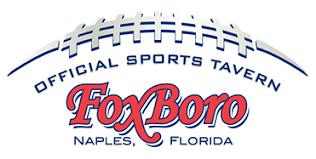 Foxboro has enjoyed 13 years of success in its East Naples location near U.S. 41 and Rattlesnake Hammock Road and is ready to bring the tavern's sporting culture north, Popoli said.
Sports fans flock to Foxboro, especially New England fans. Dozens of televisions cover the walls at the Naples location — a small flatscreen is even nestled in every booth.
Jerseys, posters and other memorabilia and from the rafters and fill what little wall space is available around flatscreen TVs.