Hertz and the Florida Everblades announced a naming-rights agreement, renaming the home of the Florida Everblades to Hertz Arena. The approxi­mately 7,000-seat arena also hosts hundreds of concerts, entertainment and sporting events each year.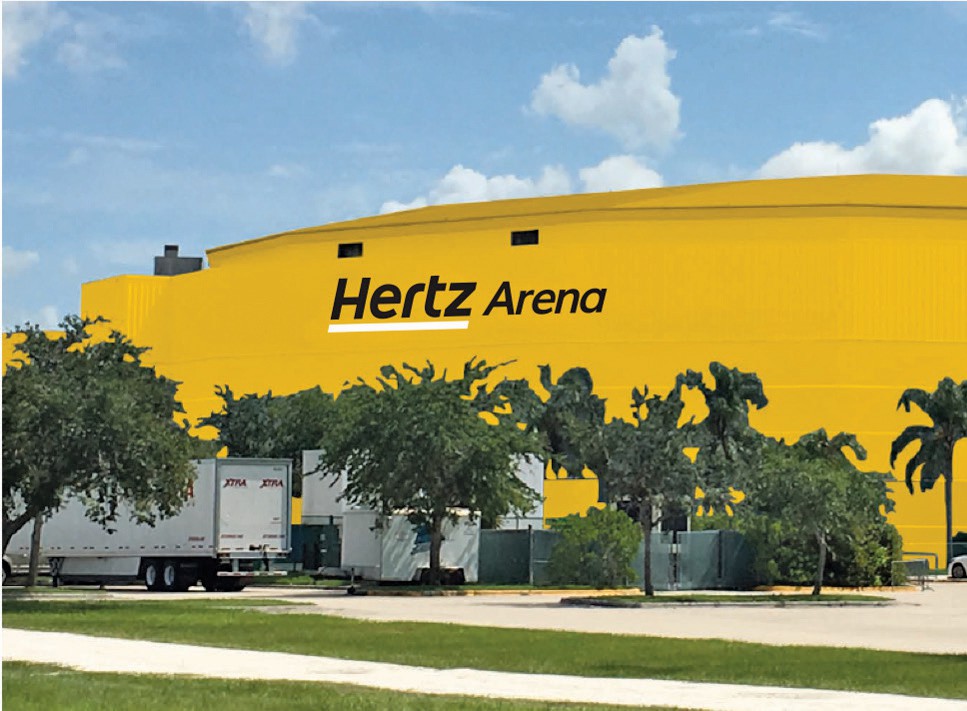 The agreement entails changes to the interior and exterior of the arena to include the Hertz logo and other branded sig­nage, including a new yellow paint. The proposed design rendering for the exterior of the arena is subject to approval from the village of Estero.
They will also be replacing the roof on the building to withstand a category 5 hurricane.