Founded in 1947, the exclusive, by-invitation-only club is undergoing a multimillion dollar makeover and expansion of its clubhouse, designed to retain and enhance its status as one of the best yacht clubs in the country. The clubhouse sits on 2.7 acres at the south end of 14th Avenue South, on the edge of Naples Bay in Aqualane Shores.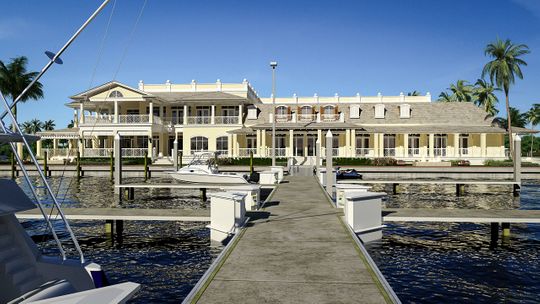 According to Platinum Clubs of America, the club ranks sixth among the Top Yacht Clubs in America, and has about 550 members. Privacy is top-of-mind, so the names of its members aren't readily shared with outsiders.
A new two-story building is under construction that will replace the original one-story clubhouse. The changes will offer members better views of Naples Bay and provide more space for meetings and entertainment, with more outdoor seating. Clubhouse improvements have been funded by a combination of bank financing, special assessments paid by members, and initiation fees collected from new members.