The Great Recession has receded in the rearview mirror, and pretty much every American would like to keep it that way, thank you very much. But we're still all too aware that the whole financial disaster was precipitated by a deluge of bad mortgages. Sure, we've had nearly a decade of booming home sales and prices. But now that they're slowing their roll, the whispers are starting to mount: Is another recession around the corner?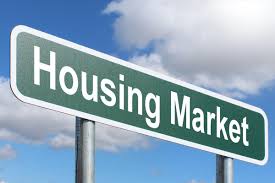 About 39% of Americans think the economy is slowing down, while 17% think we're already in a recession or depression, according to a recent Gallup poll.
Yes, we might see a recession soon, economists say—but there's no need to panic. That's because the financial factors that helped cause last decade's crash don't exist this time around.
If a downturn does hit, probably toward the end of this year or the beginning of next year, most economists believe it will be brief and not nearly as painful as the last one. They anticipate that unemployment, currently at an extremely low 4%, will tick up slightly and there will be fewer new jobs created. But they don't envision widespread layoffs resulting in scores of foreclosures and plunging home prices, as we saw in 2008–09.
Source: Realtor.com